The Economy is Changing…Don't let your Business get left behind!
Is your small business marketing:
Not getting you the leads and customers that it used to attract?
Not effectively targeting and attracting the right customers for your business?
Not allowing you to effectively track and measure results?
Expensive, and in most cases, simply does not get the return on investment to warrant the cost?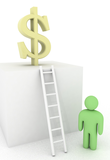 If the answer is yes, then you are not alone. Potential customers are searching for products and services online rather than using traditional means such as the yellow pages. Without the right online marketing strategies for your business, these potential customers are searching for and finding your competitors instead.
At Grow Digital, we know that many small businesses don't have a website, or have an expensive site that doesn't attract customers or make them any money. Grow Digital specialises in working with you to create an online marketing strategy for your business that brings in fresh leads, new customers, and actually makes you more money!
Find out how to get a real return on your marketing dollar during your FREE Online marketing consultation…
In less than 30 minutes, we ask you a few key questions, examine your current website (or help you design one), and provide a revealing analysis of how you can very quickly improve your response rate.
For example, we can provide:
A custom made website (or re-design you current site) that…
Gets you listed on Google, Yahoo & MSN and brings in plenty of targeted traffic.
Gets you more calls, more customers, and more profit.
Gets you a lower cost per lead than any other advertising you are currently doing.
A domain name for your business. (For example, YourCompany.com) — You'll also have company email, like you@YourCompany.com
Secure "hacker-proof" website hosting to keep your files (and customer data) safe from prying eyes.
Web-based software that captures the name and email address of your customers, then automatically sends them information about your company while you sleep.
Tracking software that shows you exactly which pages of your website your customers visit… how long they stay… which products they're interested in… and where they go afterwards!
Social Media Management
And much more…
Even if you don't decide to work with us today, after our brief discussion you'll undoubtedly get more value from your website than ever before.
Discover how you can use our online marketing strategies to make your website a profit centre for your business.
Contact Grow Digital Today